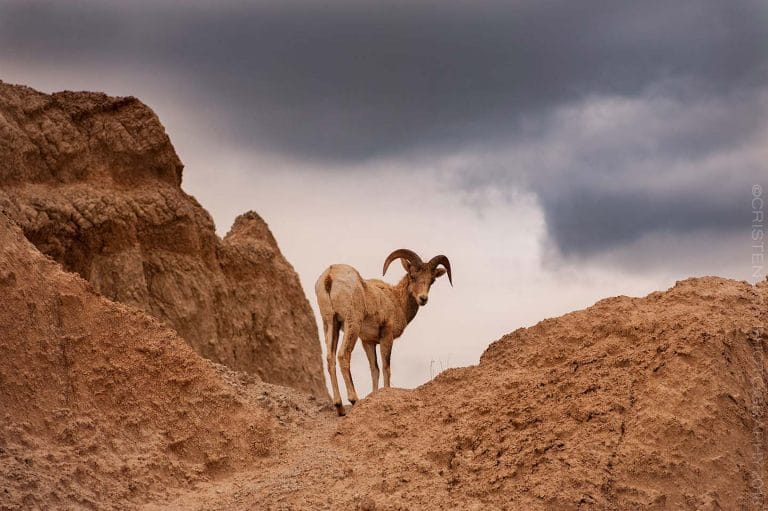 My family spent a day of hiking in the Badlands at the request of my son for his birthday. We came across this young Big Horn Sheep ram. He seemed playful as he effortlessly zipped up and down the sedimentary rock of the terrain, glancing back as if to say, "Catch me if you can!" before dropped to the other side.
I offer direct contact to help you create your space, giving my recommendations on print mediums that I have discovered work best for each individual photograph.
Read my Quality guarantee and view my selection of outstanding Print Mediums to choose from.
Recommended Print Medium: HD Acrylic, Gicleé Canvas, Lustre Paper, Breathing Color Paper
Mini Canvas
4×6 Giclée Canvas Print mounted on gator board and framed in a black wooden frame.
$45
5×7 Matted Lustre Print
8×10 Archival/Acid Free Mat & Backing Board
$35