I was 13 the first time I saw South Dakota. My family arrived in Murdo mid November for my dad to interview at a small church. We arrived at night and drove out to a our weekend host family on a ranch along Horse Creek.
My family was currently living in central Wisconsin, surrounded by trees and dairy farms.
The next morning, I woke up and looked out the window from the loft of the ranch home and was utterly amazed! The ranch sits in a deep creek bottom and the bare rolling hills extended like mountains towards the sky. The deep brown of the fall grasses highlighted by the morning sun was like nothing I had ever seen.     
                                 A spark was lit that moment.
We did move to Murdo, where I graduated from high school in 2000. Influenced by my parents desire to document life by photographs, my desire was to attend the Art Institute in Chicago. With family roots in the Windy City I moved there, working in a photography studio and saving for school. Life doesn't always work out how we plan and I ended up as a receptionist for a private school while attending night classes at the College of Lake County for the basics of photography.
I had other interests that I pursued for a career-camp ministries. I spent three weeks in Germany as a missionary, a summer working at a Bible camp in Wisconsin and 10 months in a leadership development program at a camp in Ontario.
The prairies of western South Dakota stayed with me all those years east of the Missouri. In high school, I hadn't truly appreciated them and as an adult a longing for the open plains was growing, almost like I was missing home and not realizing where that was.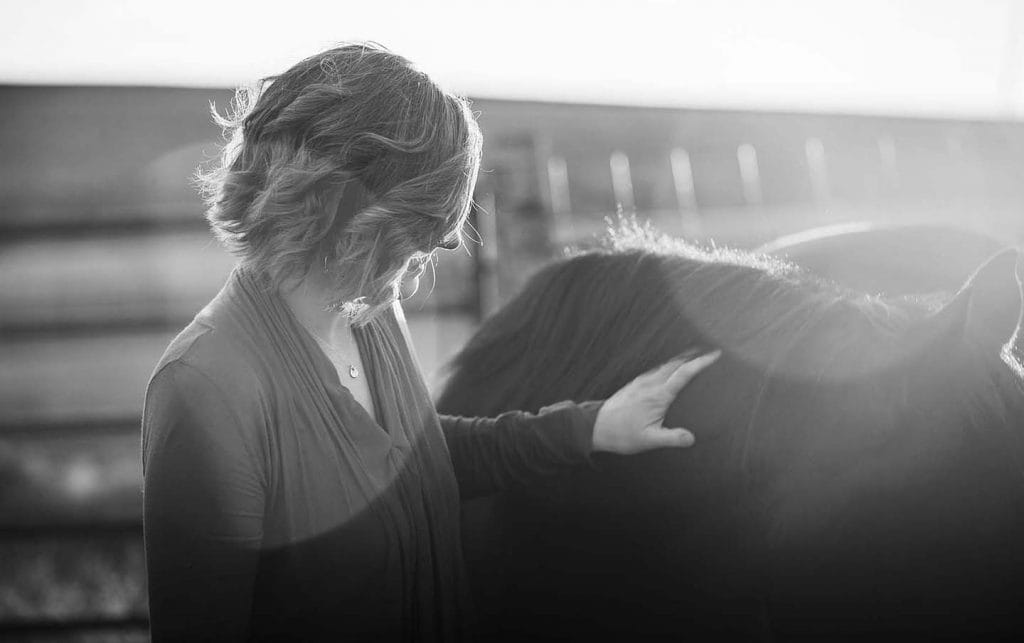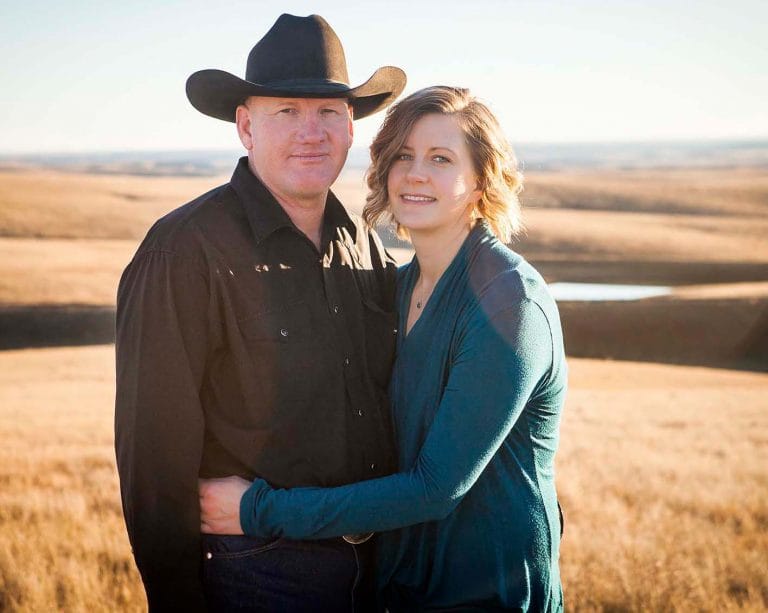 In 2005, I moved back to Jones County when I married Marty, a long time friend and cattle rancher in the tiny town of Okaton, near Murdo. Becoming a ranchers wife had its challenges, but thankfully my husband is a patient man who loves this land. The area gradually became familiar to me as I discovered the best places to watch the sunset and notice how the snow would drift into sculptures.
My mother-in-law once shared with me about a mare she had who always ran away. Then she had a foal and was content to stay home. I don't know what it was about my daughter's birth but it has changed me in many ways,physically and mentally. Through these changes I found my voice in photography. The colors, lines and shadows of the prairie have taken on a new meaning for me.
I have discovered deep lines in the contrast of shadows, vibrant skies in the wide open spaces, and rich landscapes no matter the season.
There is a song in the wind, harmony in the waving prairie grasses and the grand percussion of sunrise to sunset. The clouds are big and full of life, the storms so close you can reach out and feel the heat.
Photography has given me a medium I was comfortable with, to express what I feel through the beauty of the prairie-this amazing and often overlooked landscape. The peaceful and yet raging expanse of wide open space has brought comfort to my soul. Not only has it become familiar, but I also know the One who created it and that brings me the most joy.
-Cristen J. Roghair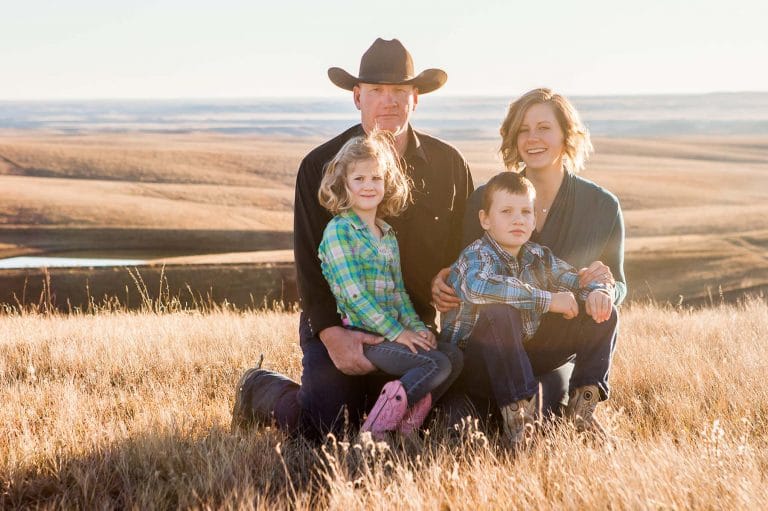 2019: Fine Art Honorable Mention, Sidewalk Arts Festival
2018:  Fine Art Honorable Mention, Sidewalk Arts Festival
2017: Best of Show, Sidewalk Arts Festival
2017: 1st Place, Professional Division, South Dakota Public Broadcasting Spring Photo Contest
2017: Best of Show, Dahl Mountain Culture Photography Exhibit
2016: Honorable Mention, Yankton Riverboat Days Arts Festival
2016: South Dakota Public Broadcasting Spring Photo Contest, 3rd Place, Professional Division
2019-2020 Land of Plenty (South Dakota Photography), Washington Pavilion, Sioux Falls
2019-2020 South Dakota Governor's 8th Biennial
2018 Sidewalk Arts Festival
2019 Artists of the Black Hills Annual Show, Dahl Arts Center, Rapid City
2018 Artists of the Black Hills Annual Show, Dahl Arts Center, Rapid City
2018 Brookings Summer Arts Festival
2018 Gift from Mother Earth Native & Western Art Show
2018 Dahl Mountain Culture Photography Exhibit
2017 Sidewalk Arts Festival
2017 Yankton River Board Days Arts Festival
2017 Artists of the Black Hills Annual Show, Dahl Arts Center, Rapid City
2017 Brookings Summer Arts Festival
2017 Wayzata Art Experience
2017 Deerfield Festival of Fine Arts
2017 National Weather Center Biennale
2017 Dahl Mountain Culture Photography Exhibit
2016 First Lady's Prairie Art Showcase
2016 Sidewalk Arts Festival
2016 Yankton Riverboat Days Arts Festival
2016 Brookings Summer Arts Festival
2016 Dahl Mountain Culture Photography Exhibit
2015 First Lady's Prairie Art Showcase
2015 Sidewalk Arts Festival
Cattle Business Weekly
South Dakota Public Broadcasting 2018 Calendar
South Dakota Public Broadcasting 2017 Calendar
Best of Photography 2016, Photographer's Forum
Best of Photography 2015, Photographer's Forum
Best of Photography 2011, Photographer's Forum
Farming Coffee Table Book, 2015, Farm Forum