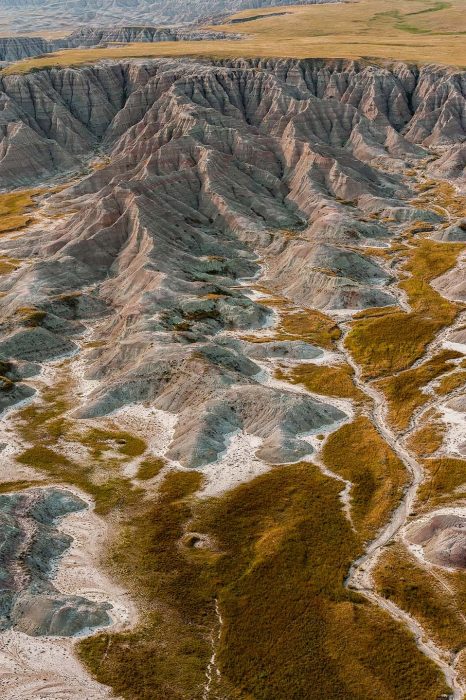 Late summer (2018) I had the opportunity to photograph Badlands National Park from the open windows of a Piper Cub. It was an absolutely thrilling experience! Soaring over the park I witnessed areas I'd never seen before. It leaves me yearning for more! This view is on the east side of the park.
I offer direct contact to help you create your space, giving my recommendations on print mediums that I have discovered work best for each individual photograph.
Read my Quality guarantee and view my selection of outstanding Print Mediums to choose from.
Recommended Print Medium: HD Acrylic, Lustre Paper, Breathing Color Paper
This photograph can be found at Prairie Edge Fine Art Gallery in downtown Rapid City, SD.