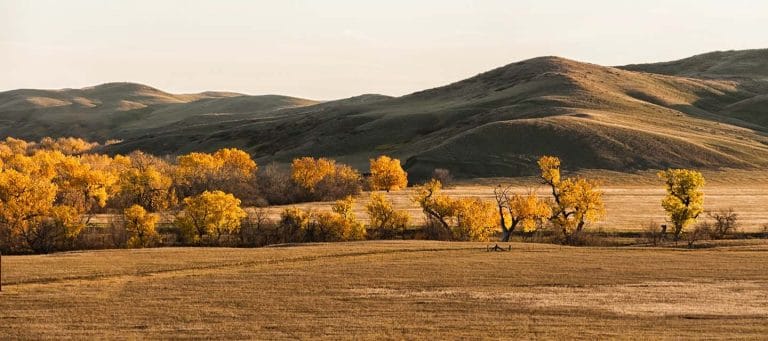 On her way to Uncle's to help haul calves to the sale barn, Cristen took this image early one late October morning. The golden colors of the cotton wood trees that adorn the Bad River add peaceful notes to the end of the season.
I offer direct contact to help you create your space, giving my recommendations on print mediums that I have discovered work best for each individual photograph.
Read my Quality guarantee and view my selection of outstanding Print Mediums to choose from.
Recommended Print Medium: Giclée Canvas, HD Acrylic, Breathing Color Paper
Fall on the Bad River
4×8 Matted Lustre Print
8×10 Archival/Acid Free Mat & Backing Board
$35