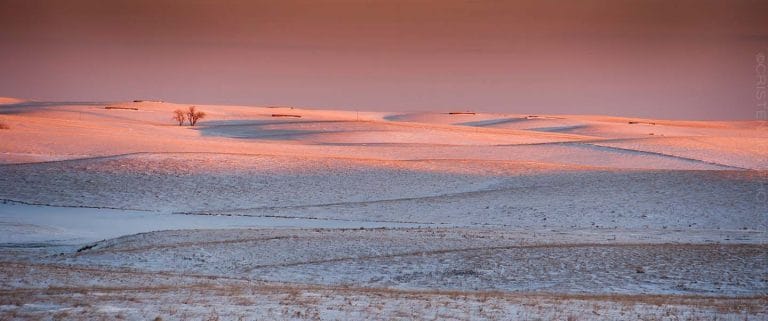 The rolling hills of the Great Plains coated with freshly fallen snow at sunset give the snow a pink tint.
Ready to Ship:
12×36 Framed Gicl

é

e Canvas Print
mini Framed Gicl

é

e Canvas Print (4×6)
I offer direct contact to help you create your space, giving my recommendations on print mediums that I have discovered work best for each individual photograph.
Read my Quality guarantee and view my selection of outstanding Print Mediums to choose from.
Recommended Print Medium: Giclée Canvas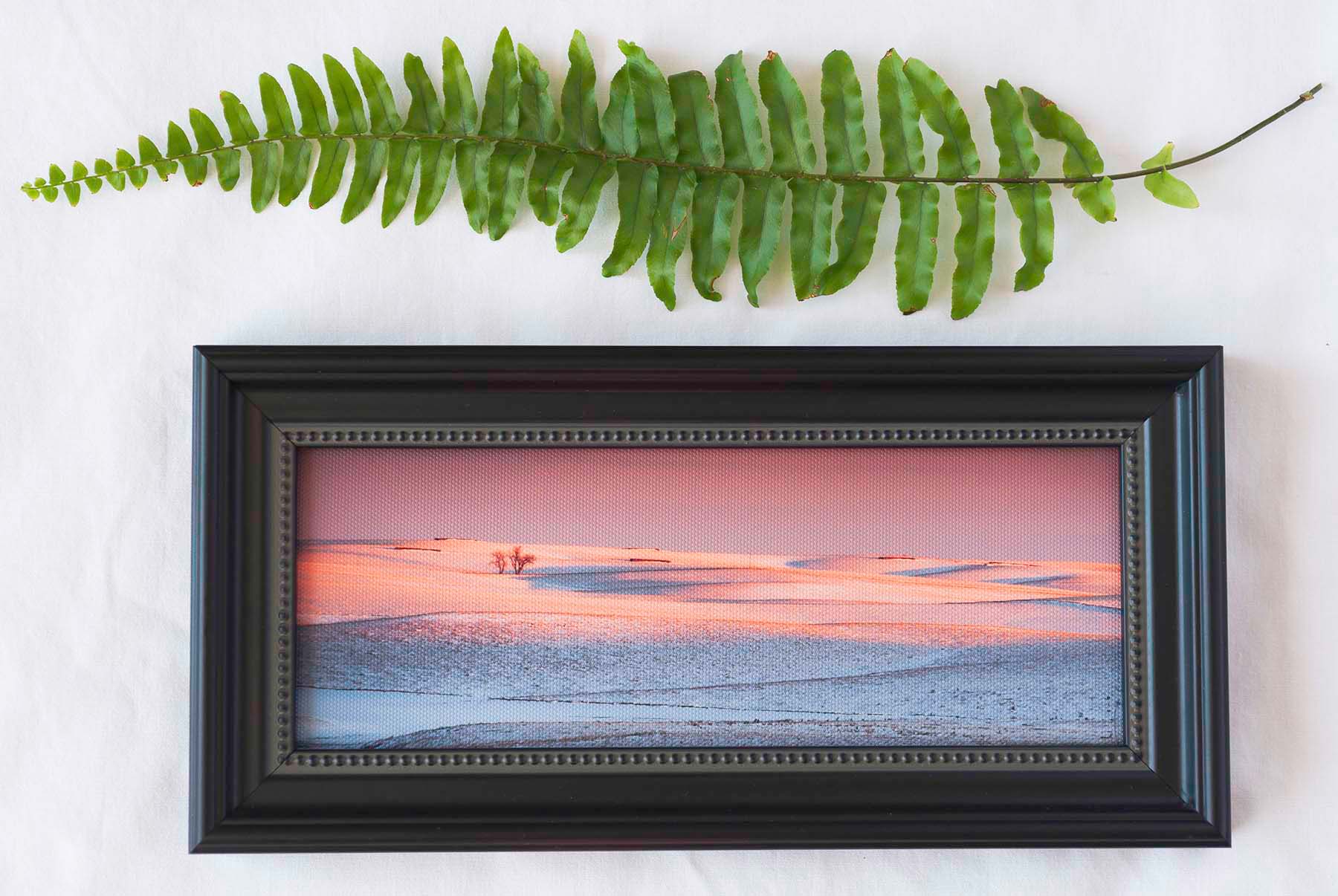 Mini Canvas
3.5×9 Giclée Canvas Print mounted on gator board and framed in a black wooden frame.
$49