The 10 months I lived in Ontario, back in '04-'05 two hours north east of Toronto, was the first time I experienced snow from November until April. Large piles were still present deep in the woods in May, but those don't really count when it's green and surrounded by evidence of spring.
The several winters previous to this one have been relatively mild in that when we did get snow, it would melt and we'd witness the brown landscape and then snow again. I haven't seen the brown landscape since early January and I must stay, I've missed it.
However, I've been loving the blanket of snow that's cascaded across the prairie this year. The bitter cold, well, that's another story but today I'm focusing on the beauty I have seen this winter.
The light in the evenings has been so vibrant! The other day I went out about 6 pm. I wanted to show the blowing snow across the frozen tundra. The way the setting sun highlighted the movement across the crust was fun to photograph. Slow shutter speed! I was also amazed that the alfalfa peaking out didn't move in the wind with the snow.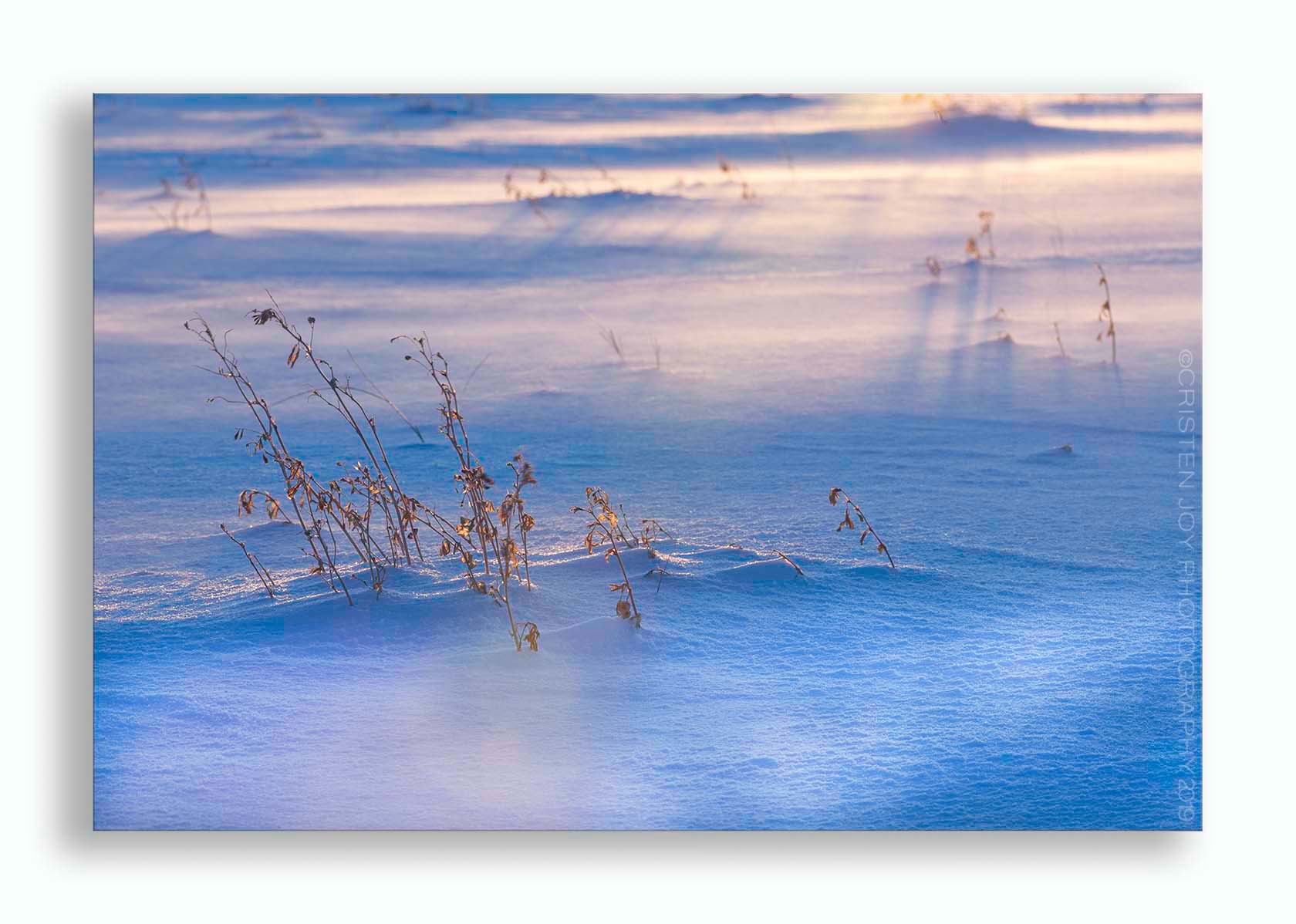 I also love the drifts and the way the light creates shadows and lines that are visible and dramatic in evenings light.

Don't get me wrong, I'm looking forward to spring but right now I'm choosing to enjoying the beauty of winter. I hope this will help you endure the next several weeks, too! 🙂