The Cards
I'll let you in on a little secret: most businesses have an item that is the bread-and-butter, the one item that keeps the lights on and the business afloat. A grocery store: milk; a gas station: gas; Hobby Lobby: sales items.
My bread-and-butter are my note cards and to them, I dedicate this blog post. Plus, I'll share my absolute favorite pen in which to write (it really makes a difference!).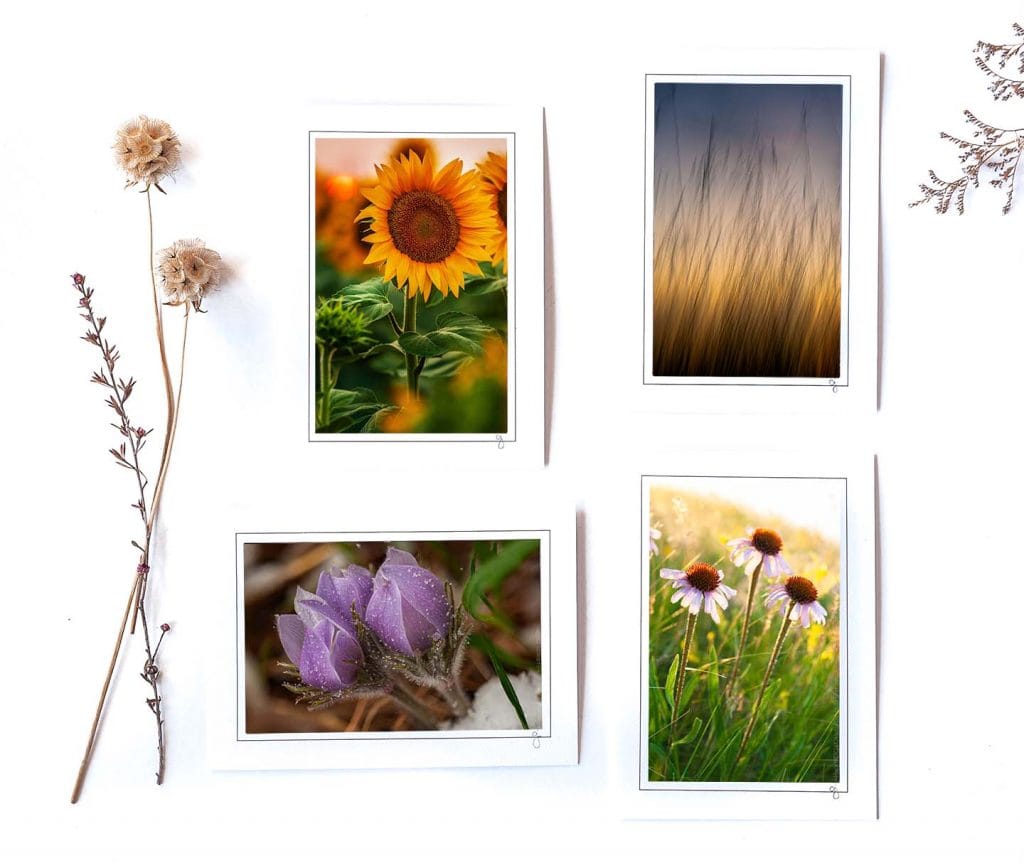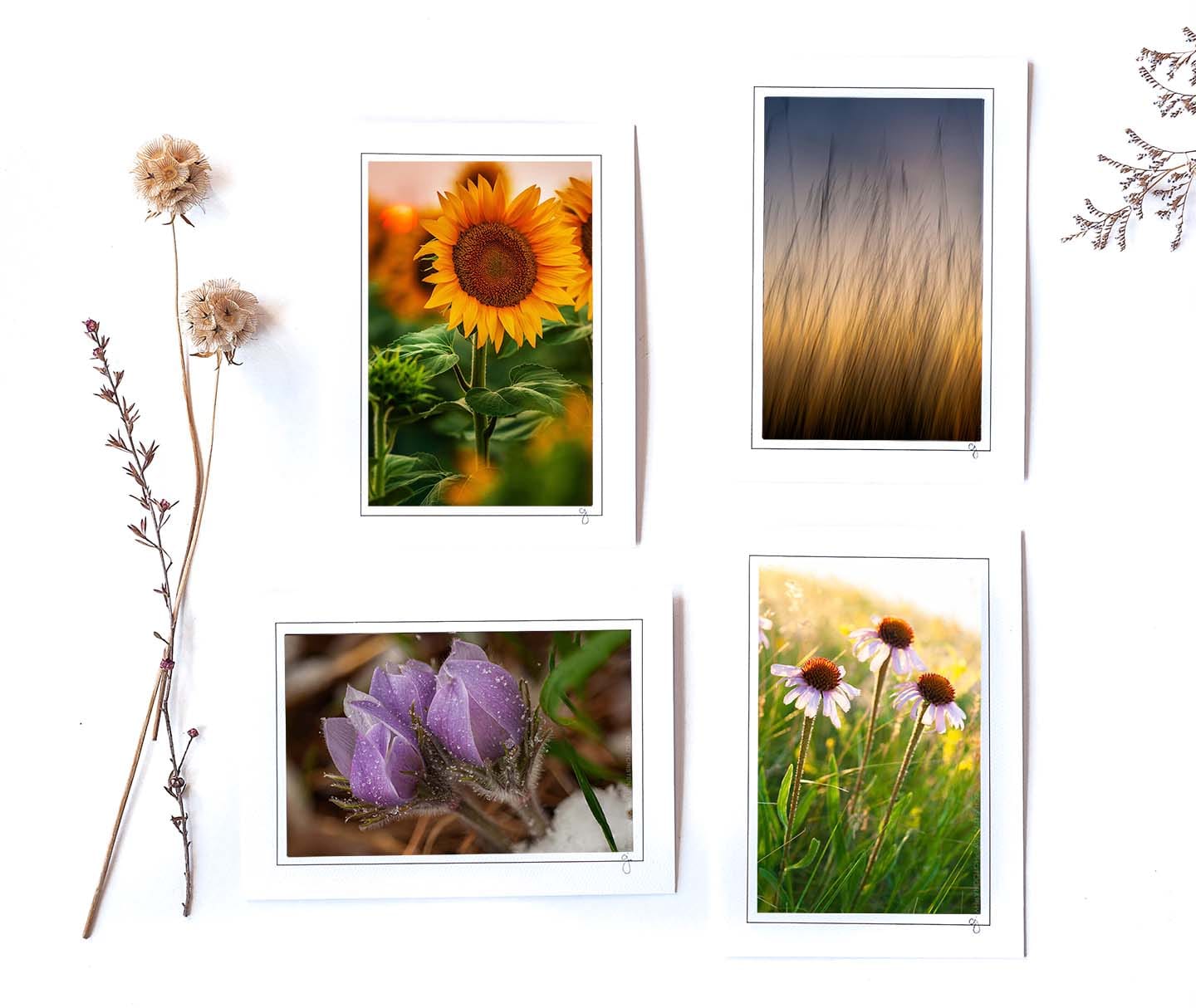 As a child, I grew up with a Grandma who wrote letters to her grandchildren. Most of my childhood was lived far from her. I've saved many of those letters and could spot her lovely handwriting anywhere (did you know you can have jewelry created with someone's handwriting?).
Gram often gifted stationary to me. Lovely pads of paper with artwork of some kind filling the edges of the paper. A few I remember were pink peonies and Mickey Mouse. Two phases I've outgrown: pink and Mickey.
Receiving a hand written letter (especially on lovely paper) through the post is indeed a thrill. Who doesn't flip through the mail and upon discovering an envelope addressed by hand immediately open with anticipation? We're all hoping for a personal letter. We feel special and seen when receiving time. For a letter is extending the gift of time and self, customized in thoughtful script distinct only to the hand of the one who penned those words. Stories, joys, sorrows and encouragement shared.
Perhaps it was this background that prompted me to include cards in my photography inventory. When I researched what kind of paper to use, I knew I wanted something of substance. These cards are printed on thick linen paper. The raised texture of the natural material is delightful to the touch. If you happen to have a modern style fountain pen, the sound of the sharp tip flowing across the surface of the paper sounds like you're carving words with artistic means.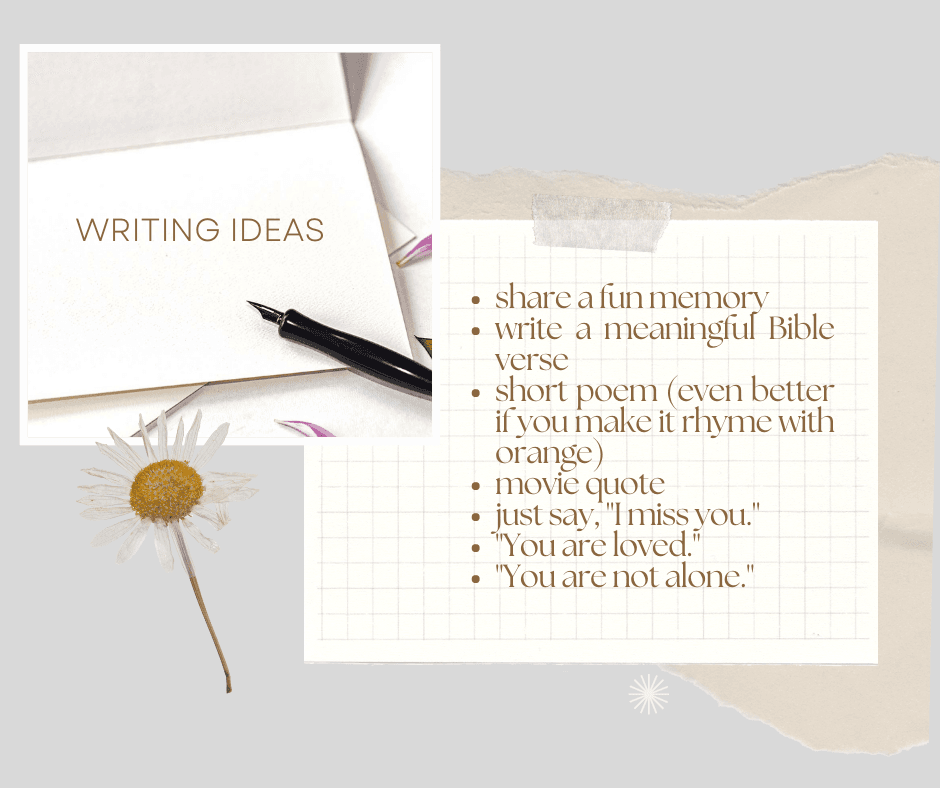 Sensory is important. What we see, feel, hear, taste and touch gives us a full picture of what we behold. Would freshly baked bread taste nearly as scrumptious if we couldn't smell its delicious scent? Would much needed rain be as appreciated if we couldn't hear it beating upon the rooftops, feel the water upon our face, and smell the intoxicating scent of water through air particles? Would the sight of gently falling snow be as appreciated if we couldn't see its loveliness from the warmth of our homes?
Perhaps you started reading with the thought a blog post about cards might be boring! 😉 As I've started my 42nd trip around the sun, I've come to realize how much sensory is so very important in our lives. It gives us context and helps us to appreciate our surroundings.
In addition to offering quality paper in which to pen a note, I wanted my cards to include a real photograph, making them even more special. Each card features a pro photo print mounted within the frame of the card. It's like a mini print, if you will.
These cards aren't just any card but a piece of art. As my years in the art show world progressed, I discovered that their prominent place was upon the walls of my booth along with the rest of the photographs.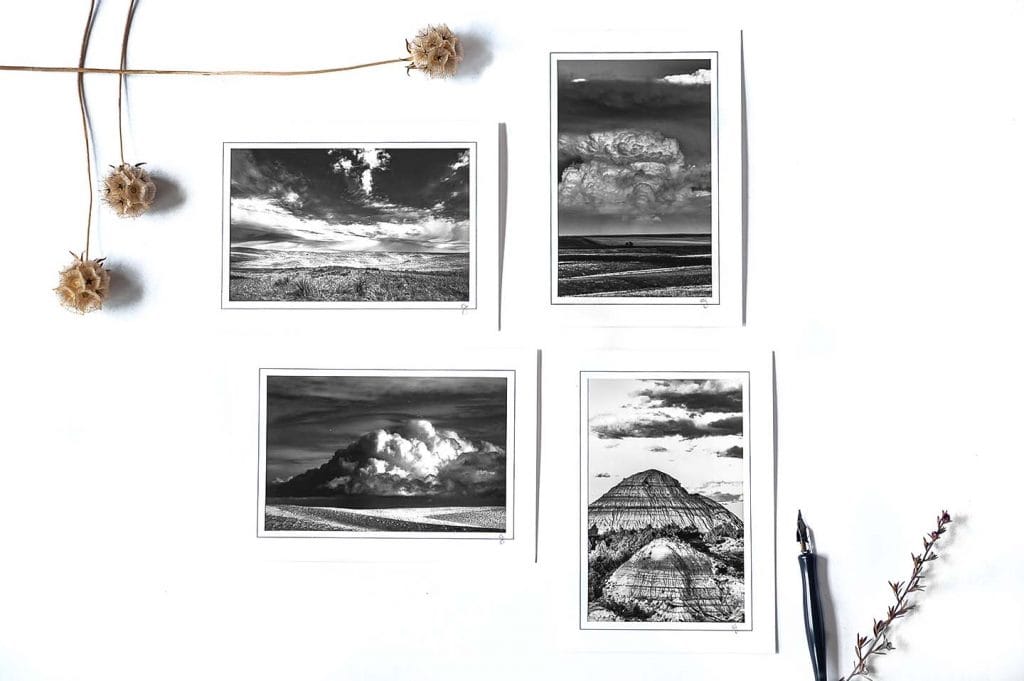 When I started attending art shows and selling my photographic prints, I was given two different spinning card displays by a few local businesses no longer in need of them. I continue to use them for each show but have changed how I display. It's fascinating how design can change the way we view and purchase.
I started with the standing floor spinning display. The cards would only fit vertically and most of my photographs at that time were horizontal. Later on, I was given another display that fit my horizontal cards beautifully.
Both card displays needed a few small necessary components to hold it together. One year, whole setting up at the Buffalo Roundup Arts Festival, I discovered I'd left those components at home. I was rather frustrated with myself for not looking over my packing list closer. Another artist suggested I hang them from the walls of my booth.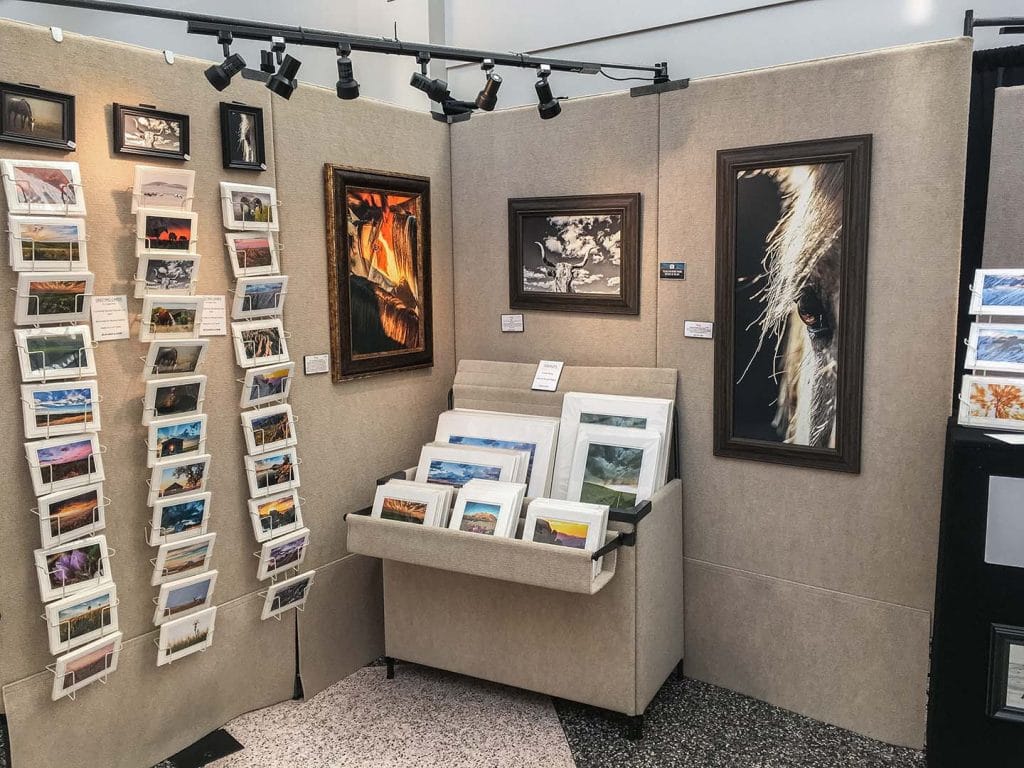 Who knew my forgetfulness would be such a benefit to the business! I sold more cards during that art festival than I had at previous shows.
I believe that drawing the eyes up onto the walls, and seeing the cards better than what a spinning display is able to show, brought them into better visibility.
Currently, the online store has collections of cards pre-selected. I hope to have more customizing in the future for easier purchase. You can always contact me directly should you wish to swap a few in a collection.
The Pens
As previously mentioned, the style of pen used can take writing a letter from hum-drum to delightful! Over the years I've acquired free promotional pens in the mail that seemed lovely but in the end were just like the next one. A pen, in my opinion, should include a few key elements to add to the art of writing:
a comfortable grip and not too bulky
light, a little weight can also be comfortable
smoothness of ink flow
a fountain pen feel
refills! (there's nothing more disappointing than finding the perfect pen to only run out of ink)
I finally found such a pen with Ooly! Just in the past few days, I took it upon myself to be a wholesale dealer of three lines of their fountain pens. I feel that strongly about them! So, coming early March I will have three types of fountain pens available. I'm still working out the details of selling them on my website.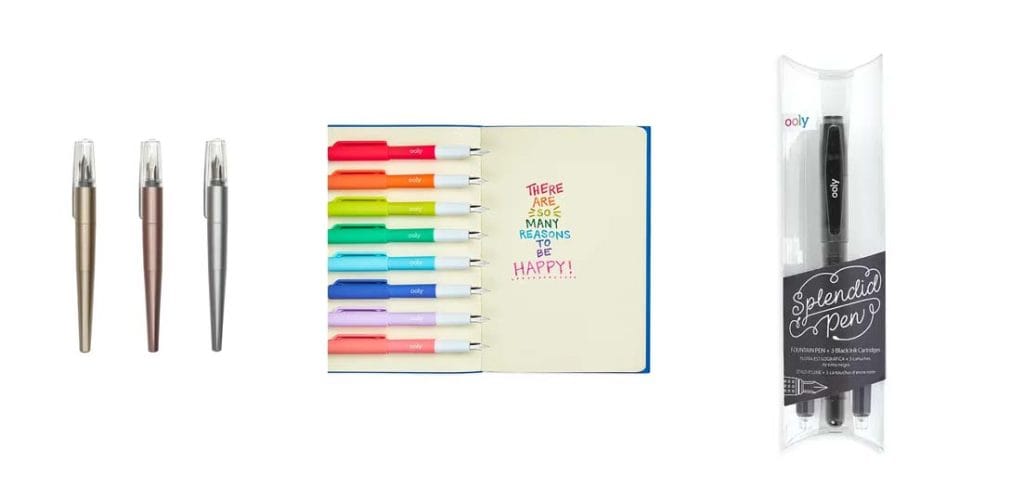 Happy writing!