South Dakota has been dry for many, many years. 2019 was a very different story! Many portions of the state dealt with flooding and too much water for what our ground is used to.

On the way home from Rapid City in early July, I took Hwy 44 and came into the park from the south west, down roads I hadn't traveled before. A storm was passing through, giving the overhead clouds depth and fullness, not to mention some great lighting!

If you happened to spend time in Badlands National Park this summer, you were in for a treat. It was so green! All summer! The clover was abundant, growing in spaces I didn't know could render adequate moisture. It was like nothing I've ever seen!
Late August 2018, I had the opportunity to fly over the park (see here)and it was vastly brown. This year, our landscape didn't really start to brown until our first snowfall at the beginning of October. I have so enjoyed the length of green this past year. How refreshing after so much fear of fires across the prairie in our previous drought years!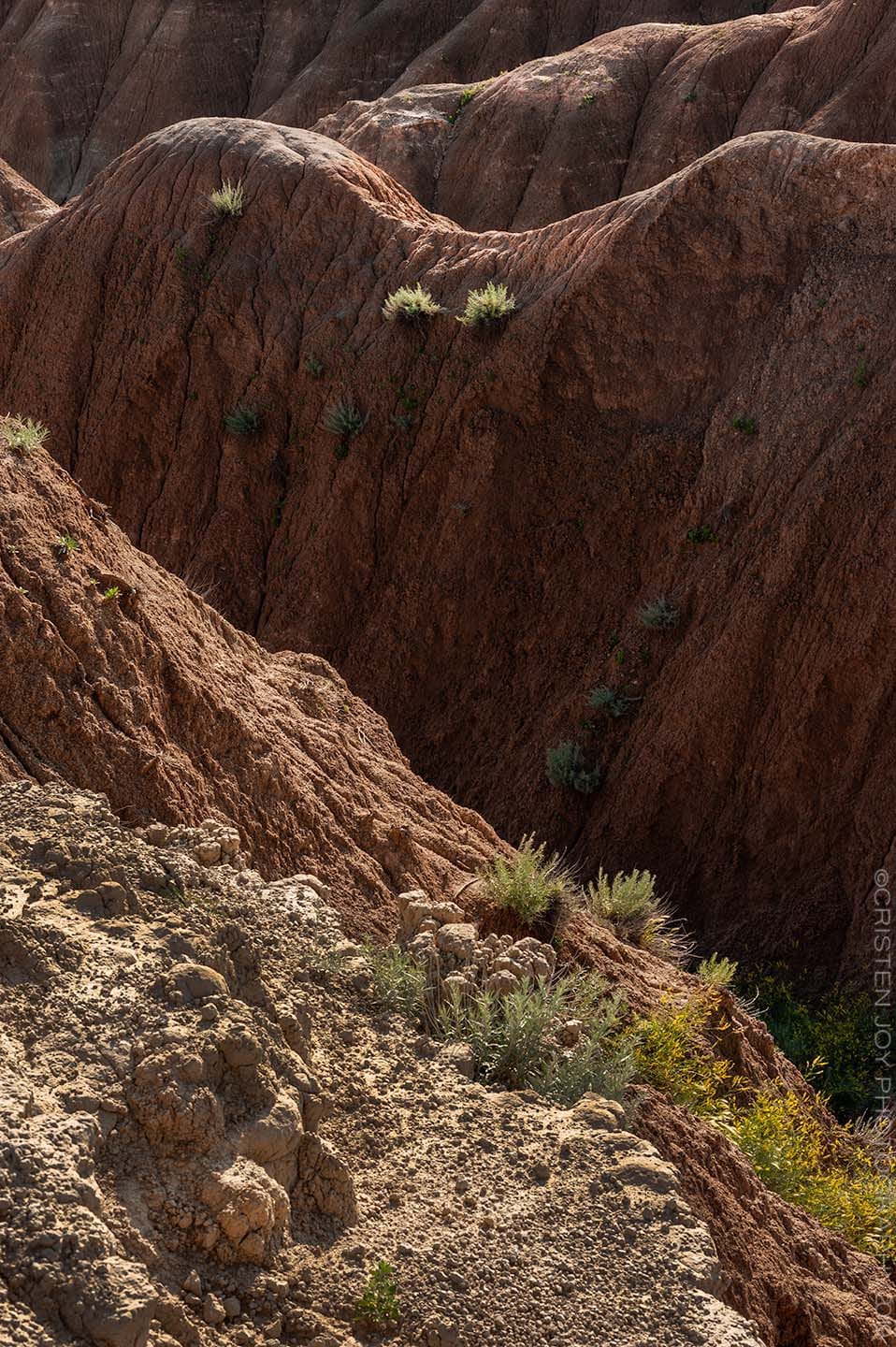 I usually prefer to wait until evening light, but was so delighted with the color of the late afternoon sun as it deepened the darkness to the cracks of the landscape and how it highlighted and backlit the clover.

As evening descended and the colors in the sky soared, I was ready!

The subtle clouds in the eastern sky above the quiet landscape was very peaceful.

A perfect natural combination of the complimentary colors purple and yellow!

What a great way to end an evening!