The heart of a man plans his way, but the LORD establishes his steps.

Proverbs 16:9
Late winter of 2022 I had the sudden desire to bike the Mickelson Trail. All 108.8 miles of it. I've run the Half Marathon several years and completed the full 26.2 once.
I wanted something different to challenge myself.
I love biking. Especially wooded trails. The 16.5 years I had lived in South Dakota's prairie, I wasn't too excited about taking on the rolling hills. There are so many. And it's open country. Not the gentle landscape I used to bike in Illinois along the Des Plaines River.
I really wasn't too excited about those deep and long hills of the prairie's topography. So I started small. Then my mileage increased and I was conquering the hills I'd dreaded.
I discovered something. I love biking the open country! The greatest thing about these rolling hills between Bad River and White River is that they also have a down side, and you can go really fast and feel the wind on your face! It's marvelous!
So, I trained and worked hard. I planned for the end of May before tourism really hits the Black Hills.
My dear friend, Linda Meyer (who is a phenomenal pottery artist!) gave me a ride from Hill City, where I planned to end the first day's 48 miles, to Deadwood's start.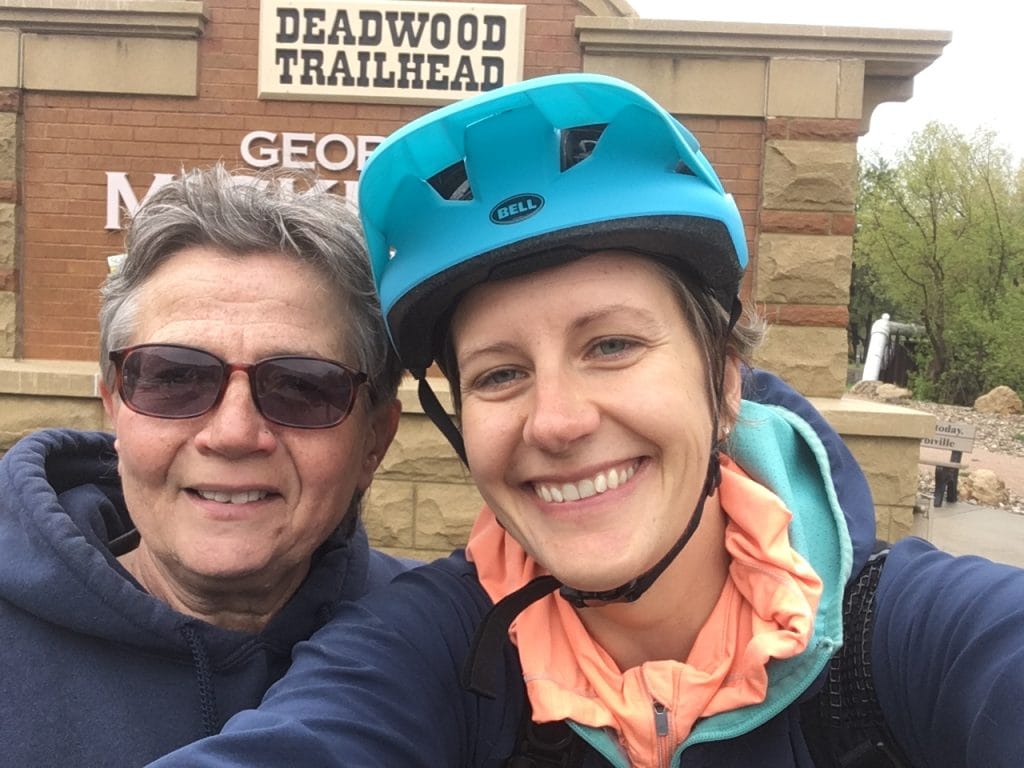 The day was cool, misty and the trail was wet. It was a hard start climbing uphill for 14 miles on soft gravel. But, I did it! The descending grade at Dumont was the most glorious slide! Two long inclines to go before the day was done.
As I rolled into Hill City, utterly exhausted, I didn't know if I could finish the remaining 60 the next day.
I was also mentally exhausted. I'd been waiting over four days for MRI results on a mass deep in my thigh. Many of you know that story by now.
I checked the portal that night and sure enough, there were the results of possible cancer. I didn't sleep at all that night. Since I didn't know for sure what this was, I was nervous about biking and causing further issues.
The next morning, many phone calls came in from the local clinic, my doctor and then…Mayo. I just couldn't mentally finish the Mickelson.
It's hard for me to start something without finishing it, especially when I've already invested so much into getting there in the first place.
So, I discovered as many trails in Rochester, MN as I possibly could that summer. Biking as long as I was able.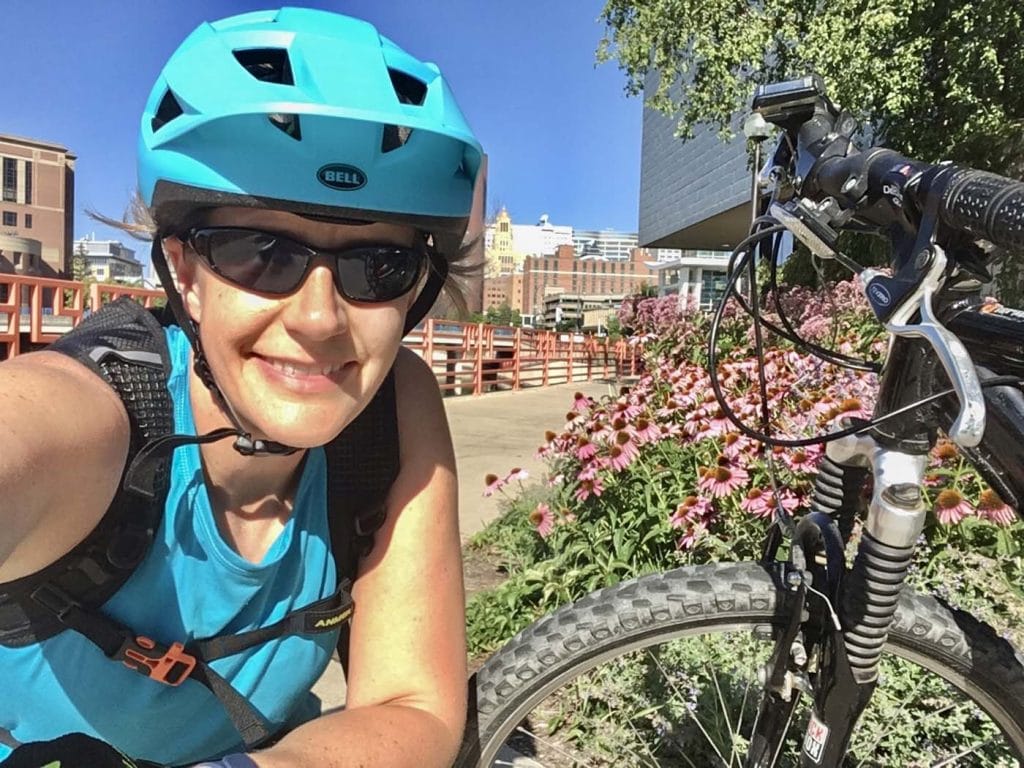 Radiation, surgery, learning to walk again with the aid of a walker in September. January's four month exam came and my doctors cleared me to run and bike again!
I hit the road as soon as I was able, biking along many snow banks and freezing my toes. I always felt good after each ride.
May 31, 2023 I finished the Mickelson with my family. Tears come as I write this. It's also been a full year since the official Myxoid Liposarcoma diagnosis.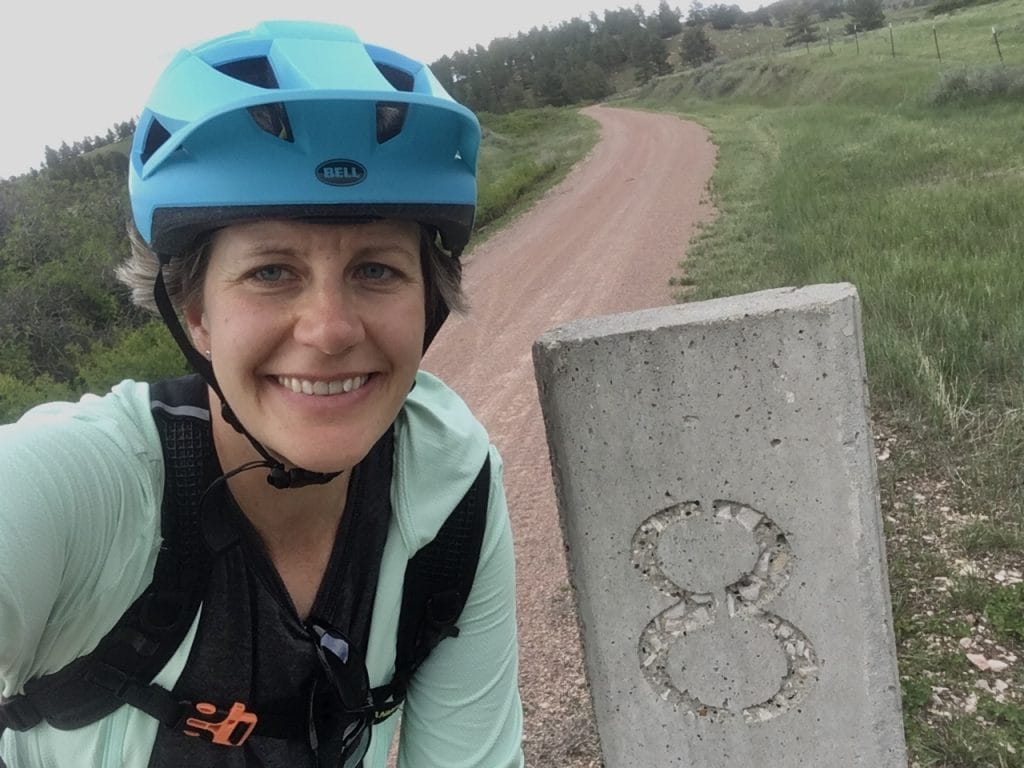 What may seem detrimental in the moment, can just be for a season. Right now, I'm cancer free. I finished the Mickelson cancer free. Right now, my season is cancer free!
What is never out of season is that the Lord is always with me and He promised He will never leave me or forsake me, even in the hard seasons.
I had plans for my 2022 Mickelson ride, but the Lord's direction was for me to finish in 2023.
365 days later, but still in two days.